REFLECTION – Mydriaz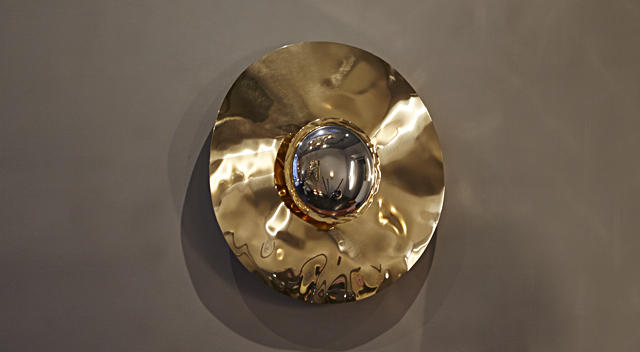 Mydriaz is a trio of artists – Jennifer Midoz,  Malo du Bouëtiez and Cyril Kaleka – who gathered up their talents to create pieces of lighting and furniture that are both functional and artistic. Their research focuses on the effects of light,  diffuse or specular, when it hits brass, their material of choice.
From November 26th 2015 to January 6th 2016,  "Reflection" presents a selection of their works : wall lamps, chandeliers or table, astonishing pieces named "Mercury", "Prism" or "Stick insect".
See the press release
Start : 26 November 2015
End : 06 January 2016