About us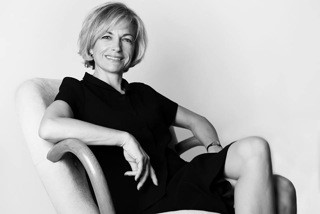 Carole Decombe owns two art galleries, one in Paris and one in Los Angeles. She first opened in 2007, a space to show antiques in the suburb of Paris, at Garches. Her universe today is in a capsule setting in Saint Germain des Prés (Paris) and in Los Angeles. She offers in both gallery a selection of fine furniture and objets d'art mainly from Scandinavia but also presents contemporary artists' works.
In the Carré Rive Gauche:
Installed in her art gallery among the antique shops and galleries of the Carré Rive Gauche in Paris since 2012, Carole Decombe demonstrates that pleasure in business is eclectic and shares with us her neverending emotion at the beauty of things. The Carré Rive Gauche is a particular district embracing a prolific French history and showcasing preeminent works of art.  is known among sophisticated art patrons and musuem board directors, giving serious credibility in art collecting from the established salons. You might wonder how she comes to be here in the heart of Paris, in the artistic center for collectors … A few images come to mind, not so distant, but all setting their seal on a story of a passion lived among beautiful people and beautiful things …
After studies in history of art at the Ecole du Louvre, she attained a degree in architectural and interior design heritage preservation. Carole Decombe's first job was not very far away from her gallery in the Carré Rive Gauche, working for an antique dealer on quai Voltaire. As a buyer, Carole spent a lot of time at public sales in Paris, particularly in the Drouot auction rooms, and this is where her passion for art, and her eagerness to search for rare items really began and where she gained an educated eye.
In Los Angeles:
Carole Decombe works with a number of American designers on the East Coast and she naturally wanted to be a part of the design movement in California. Not only this, but Carole made her early life in 1988 here when she was working at Maxfield's, a high-end fashion boutique. It is, in a sense, a return to her Los Angeles roots by choosing a location she knows well. She launched a new space on September 21, 2016 on Melrose Avenue, the heart of the design district. Becoming a part of the design district in West Hollywood brought many new customers, especially famous interior designers. In 2020, Carole decided to create a new concept : "My Home is my Gallery" at her mansion in Pacific Palisades. She recognizes that Los Angeles is attracting more influential artists and global art galleries. The influx from New York to participate in the art scene on the West Coast is creating a shift in relevance. "For me, Los Angeles is a place of enthusiasm and energy where artistic spirit soars."
Carole continually looks for authenticity in her work, the simplest way of passing on this unceasing emotion at an object, a creation, a person. She likes to set the stage, boldly putting things together, mixing the genres of the 18th century with the decorative arts of the 20th century, contemporary art. This is why she knew, when she opened the gallery that bears her name on 30, rue de Lille that creators had to be part of her story. Carole Decombe acclaims the work of contemporary artists and designers, such as Isabelle Sicart, Helle Damkjaer, Patricia Roach, Emmanuel Levet Stenne, The Reese Studio…
Her pleasure in her work is eclectic: simply because you are very keen on one particular era, it doesn't mean you don't appreciate others. Her motivation is to show how it is possible to play with the integration of items, even though, just like meeting someone can sometimes make or break a life, an object can make or break an interior …