Emmanuel Levet Stenne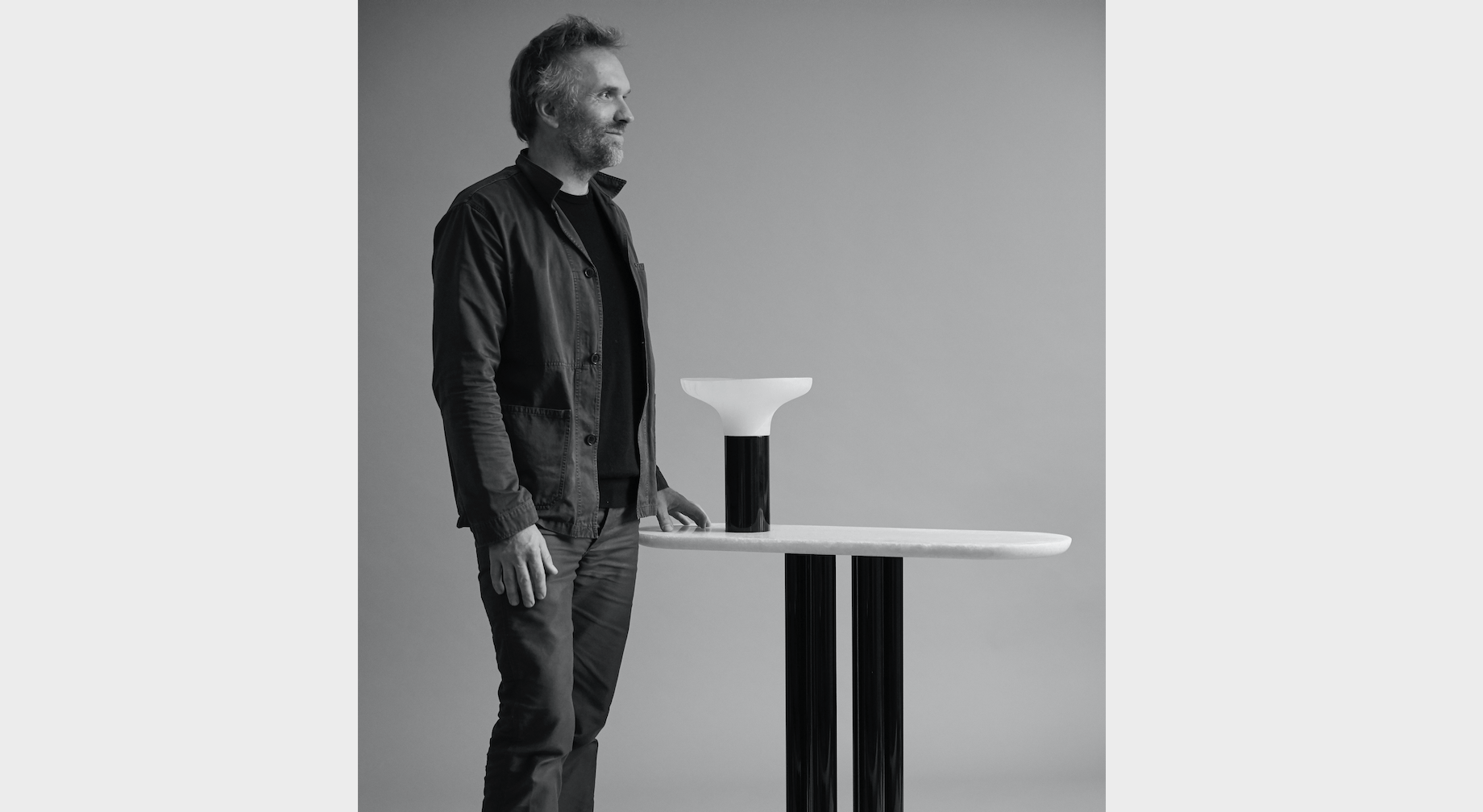 Born in 1969, Emmanuel Levet Stenne lives and works in the Fontainebleau area. After studies in design at the ENSCI/Les Ateliers in Paris, and being initiated to metal work, he joined Eric Schmitt's team in 2001.
Since 2014, he has been creating his own pieces of furniture and lighting. He has also worked with ceramist Isabelle Sicart to design two series of consoles and side tables.
Emmanuel Levet Stenne's design is guided by a search for simplicity and balance. This is where shapes, materials and technical processes must meet, he says.
His works explore the language of materials, mixing brass with stone, wood or glass. He collaborates with craftsmen to polish and soften the alabaster or marble and carve out a roundness, almost an emotion. Bronze and aluminium are often the structure of his pieces, they are casted to obtain fluid forms, their curves shape contemporary, elegant and refined pieces.
IN THE GALLERY