Nanna Ditzel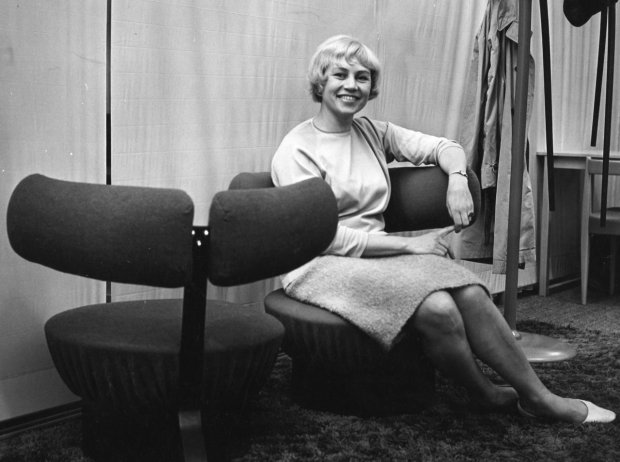 Danish designer Nanna Ditzel (1923 – 2005) first studied cabinet making at Copenhagen's School of Arts and Crafts, she then went on to learn furniture design with Kaare Klint at the Royal Academy of Fine Arts (she graduated in 1946). There, she met her husband, upholsterer Jorgen Ditzel, with whom she worked for several years. Their first collaboration was a living room set of furniture presented at the Annual Cabinet maker's Guild exhibition in 1945, that won the silver medal.
Together they opened a design studio in Hellerup focusing on finding furnishing solutions adapted to small spaces. During the 1950s, Nanna Ditzel worked as a designer for Fritz Schlegel architecture agency while keeping on working with her husband on various projects like a children furniture series in plywood for Knud Willadsen Mobelsnedkeri. In 1954, the couple published a book « Danish chairs » that won the Lunning Price in 1956.
After her husband's death, Nanna Ditzel kept on working and in 1968 she moved to London where she established her studio. She returned to Denmark in 1986.  Her works, always pioneering, find their roots in handcraft. Nicknamed "First Lady of Danish design", she was a versatile artist who always led various projects, from furniture to jewelry, textile to outdoor playground.
IN THE GALLERY - Los Angeles
IN THE GALLERY - Paris