Grete Jalk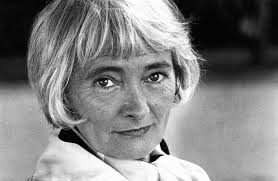 Danish furniture designer Grete Jalk (1920-2006) studied carpentry at the School of Arts and Crafts in Copenhagen from 1940 to 1943.  She then became one of Kaare Klint students at the Royal Academy, in the design of furniture section. She studied old and classic shapes of furniture and started a reflection on anthropometry.
Very influenced by Aalvar Alto and Charles Eames, she opened her own studio in 1953 and developed her personal technique of lifted plywood. From then on, her innovating designs and smart interior stagings met with a great success. Fritz Hansen, Poul Jeppensen or France & Son produced her works. Wearing several hats, she was also the co-redactor-in-chief of Danish design magazine Mobilia.
Always striving for the recognition of Danish Design,  she published in 1987, "Forty years of Danish Design", the result of years of compilations and researches.
IN THE GALLERY - Los Angeles