Isabelle Sicart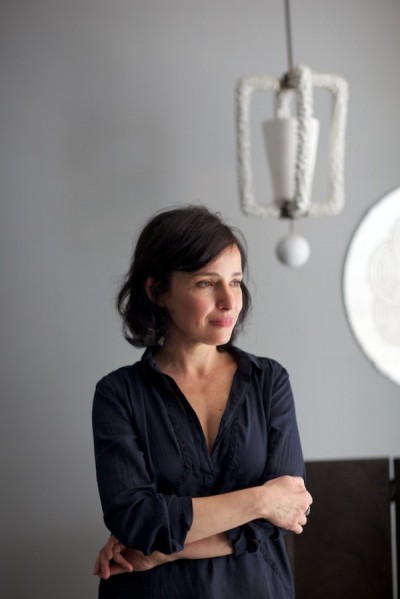 Born in Marseille in 1970, Isabelle Sicart lives and works in Paris.
After studying Ceramics at the Graduate school of Applied Arts, she joined the Lalique creation studio in 1991. After these initial years of experience, Isabelle Sicart then began to design her first collection in 1999, eight years after starting her career at Lalique. This first ceramic collection was for the design firm Les Céramiques. A year later, she created an earthenware collection.
Isabelle Sicart designed collections for French furniture-maker Les Migrateurs as well as designing lamps for French pottery maker, the Faïencerie de Lunéville. Since 2004, she has been producing and modeling her own ceramic objects, unique pieces or in limited series. Her work, which is a mixture of classicism and surrealism, has attracted a number of decorators like Tino Zervudachi.
For the "Zeugma" exhibition, she is presenting original enameled stoneware and earthenware items such as "Spina", "Recif", "Elliptica" and "Atoll". She has also worked with designer Emmanuel Levet-Stenne to design three tables with enameled stoneware feet, the "Polka" pedestal table, the "Sirtaki" console and the "Slepicka" sofa end table.
IN THE GALLERY