Joseph Frank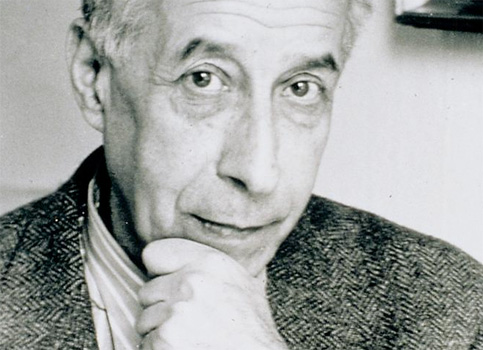 Joseph Frank (1885-1967)
Joseph Frank, was an Austrian-born Swedish artist, who was born in Baden and died in Stockholm. He studied at Vienna University and went on to teach at the Vienna School of Arts from 1919 to 1925. Of Jewish ancestry, he left Vienna due to the rise in Nazism. When he arrived in Sweden in 1934, he was already nearly fifty years of age. Despite this, he is considered as one of the most important Swedish designers of his time.
In Austria, he was already one of the important figures in Modernism. But he was even then questioning it and wanted to reinvent it.
He was against puritanical principles and was afraid of standardized interior design. In contrast with Le Corbusier's belief that a house should be a "machine for living in", he represented freedom, boldness, and re-defined the principles of the modernist movement with new values such as comfort, hominess and a wealth of colors. Joseph Frank stuck to his principles, he wanted to be able to breathe and feel free even in enclosed rooms. For the same reasons, he designed furniture you could see through: a cupboard should be on legs that are so high that it is possible distinguish the borderline between the floor and the wall, a chair should have an open back …
His ideas on harmony also went against the tide; while others mostly advocated monochromatic environments, Frank favored a lot of color, big patterns, rich decors.
Joseph Frank began working at Svenskt Tenn, the company run by Estrid Ericson in 1934, and just a few years later, the Frank/Ericson duo made their international breakthrough. Svenskt Tenn's presentation at the World Exhibition in Paris in 1937 and in New York in 1939 were completely contrary to the ideal of the time with its bold contrasts, its colors and patterns.
The duo received a lot of acclaim and became the model of Swedish modernism.
With the Second World War, while Hitler occupied Norway and Denmark, Joseph Frank was forced into exile yet again, and fled to Manhattan. He never stopped working, creating new fabric designs like his trees of life, fruit and flowers. This remained a complicated period for new customer development.
After the war, he returned to Stockholm where he continued to work with Estrid Ericson, and the fabrics he had designed were manufactured and became the major items in his collection. He continued to design many pieces of furniture until his death.
IN THE GALLERY - Paris