Estrid Ericson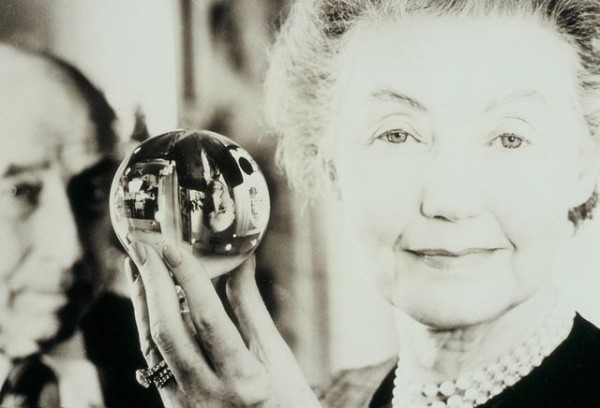 Estrid Ericson (1894-1987)
From 1913 to 1915, she studied at the Stockholm University School of Arts and Crafts, worked for a few years for a design firm and rapidly founded Svensk Tenn with pewter designer Nils Fougstedt in 1924. She did not lack courage or passion, creating her own company in the 1920's when she was only 30 years of age. The company quickly received a large number of prizes throughout Europe, and was awarded the golden medal at the exhibition of Decorative and Industrial Arts in Paris in 1925.
In 1932, she met Austrian designer Joseph Frank who joined the company two years later. Joseph Frank designed the furniture and the fabrics. Estrid has an eye for detail. Together they made sober and rigid Functionalism a more comfortable concept, they contributed to it their sophistication. Their creative spirit can be seen from both the textiles and the simple, elegant decorative objects they made. Their collaboration was enriching and a great success, the company never ceased to prosper even after the Second World War.
Estrid Ericson had no specific line but had a great sensibility for a number of forms of beauty. She boldly mixed old and new, collected stones and shells, mixed plastic flowers with real flowers, loved to visit flea markets. Ericson sold the company in 1975, but continued to play the role of advisor, and never stopped her design-making.
IN THE GALLERY - Paris