Carl Malmsten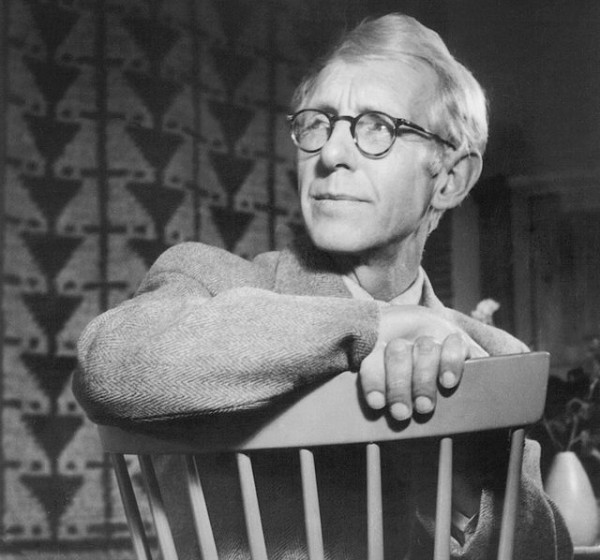 Carl Malmsten (1888-1972)
Carl Malmsten, designer, architect and teacher continually contributed to the revival of Swedish craftsmanship. His creations were rooted in nature and Swedish culture, he liked wood, particularly light wood, and reinterpreted classic shapes with bold ideas. But his furniture always remained very simple, he never forgot the primary function of a piece of furniture. Very early on, he took a firm stand against functionalism and proposed a completely different program in which the primary motivation is to look for beauty which is accessible to the general public. A designer but also a furniture maker, he was very demanding with regard to the technical production of his creations. He had a profound desire to pass on his passion, and created two schools which still exist today, one in Stockholm, the other on the island of Ölad. What he wanted was to create professional schools where emphasis would be placed on teaching ancestral know-how.
He first became known when he won the first prize in an interior design contest for the Stockholm Town Hall in 1916, and in 1920 he received orders from the royal family. Most of the cabinetmakers who worked for him were trained in his schools, his furniture was always of a high quality of execution, he examined every detail! Carl Malmsten was also interested in other know-how and worked in the 1950's with other workshops to create rare pieces.
Carl Malmsten never stopped working, never stopped creating. He ran his company and his schools until he died. He showed the ability to reinterpret tradition and to move toward the future.
IN THE GALLERY - Los Angeles
IN THE GALLERY - Paris