Bjorn Wiinblad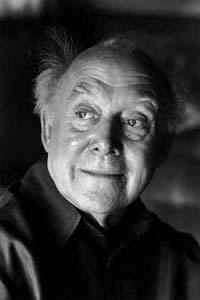 A versatile artist, Bjorn Wiinblad (Denmark, 1918 – 2006) practiced many crafts such as textile art, silverware or glass making but he really distinguished himself in the art of ceramics
.  He was trained at Copenhagen's Royal Academy of Fine art from 1940 to 1943, he then worked as a ceramist under Lars Syberg's direction in Taastrup and later became a designer for Nymolle Pottery Work.
From 1957 on, Bjorn Wiinblad designed ceramics for Rosenthal. His works stand out for their exuberant and colorful patterns – a hybrid style mixing past and present, combining medieval and byzantine influences with a Scandinavian spirit
. A
 very representative example of this is h
is 
Nativity
 plate series. 
This playfulness in style brought him many orders and he was often asked to work on the decoration of hotels and restaurants throughout the world, but also the Dallas Theater Center or Copenhagen's famous Tivoli Gardens.
IN THE GALLERY - Los Angeles
IN THE GALLERY - Paris