Axel Einar Hjorth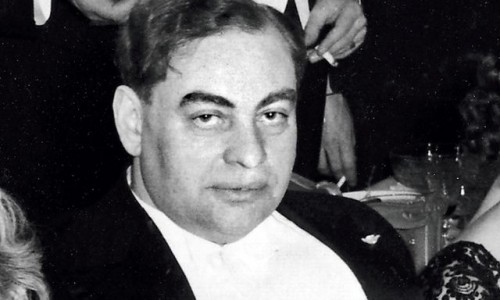 Axel Einar Hjorth (1888-1959)
Swedish architect and designer Axel Einar Hjorth made a name for himself by creating furniture and designing interiors for the city of Stockholm as from 1918. During this period, his works inspired from neoclassicism were part of the artistic movement known as "Swedish Grace".
Between the two wars, from 1927 to 1938, he was the head designer of the Nordiska Kompaniet, the Stockholm department store which was one of the biggest furniture manufacturers in Sweden. At that time he designed both public and private interiors and also worked for international customers: the Shah of Iran ordered the fit-out of a train which he designed. Despite this job which took a lot of his time, he continued to work on his creations and participated in a number of exhibitions. He supervised the entire Swedish Pavilion created for the Barcelona Universal Exhibition in 1929.
Axel Einar Hjorth continued to design precious furniture in the neoclassic style, but towards the 1930s, he also began to design several collections of furniture intended for holiday homes. Indeed, with the introduction of two weeks' holiday by the social democratic party, the concept of weekend and holiday cottages developed. These houses were very often located on small islands around Stockholm on the Baltic Sea. These highly appreciated holiday destinations gave their name to various series of furniture like UtÖ, Lovö, Sandhamn. The style of these creations was based on Swedish rustic traditions, pine furniture which was often made with a gouge, their primitive appearance makes them astonishingly modern pieces due to the simplicity of their design.
The furniture is not marked, and there is not much information available on these highly sought after collections.
IN THE GALLERY - Los Angeles
IN THE GALLERY - Paris