Fabio Piemonte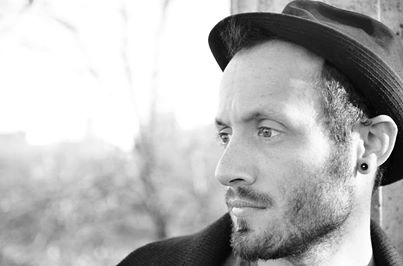 Fabio Piemonte was born in Rome, in 1982. After studying economics, he decided to concentrate on his passion : photography. He then moved to Milan and started working as a free-lance fashion photographer.
Through his work, and especially in the series 'Stories from an Indian Village' shown in the gallery, Fabio Piemonte exposes this singular quality that gives his pictures a sense of timelessness – where people, though anchored in an everyday reality, seem to spring out from an unreal world, as if time has stopped.
He currently lives in Paris, works for various fashion magazines and international campaigns. He teaches at Instituto Marangoni.
STORIES FROM AN INDIAN VILLAGE !
Ethereal fragments of a destitute daily life fade in and out. Time is fixed behind the veiled women's eyes, it vanishes on ghost boats; bodies wander, witnessing lost lives in ordinary humility.
STORIES FROM AN INDIAN VILLAGE collects unnamed stories. The photographer's look is stripped of any ideology and sociological denunciation. It aims at silently observing, furtively passing across stolen instants, without desecrating the dull harmony of the atmosphere, captured in black and white.
Fabio Piemonte crystalizes every image with a dazing childlike innocence, without judgement or bias. The onlooker is then plunged into the discovery and the staging of a personal experience, always faced with the same decency.
IN THE GALLERY