Eric de Dormael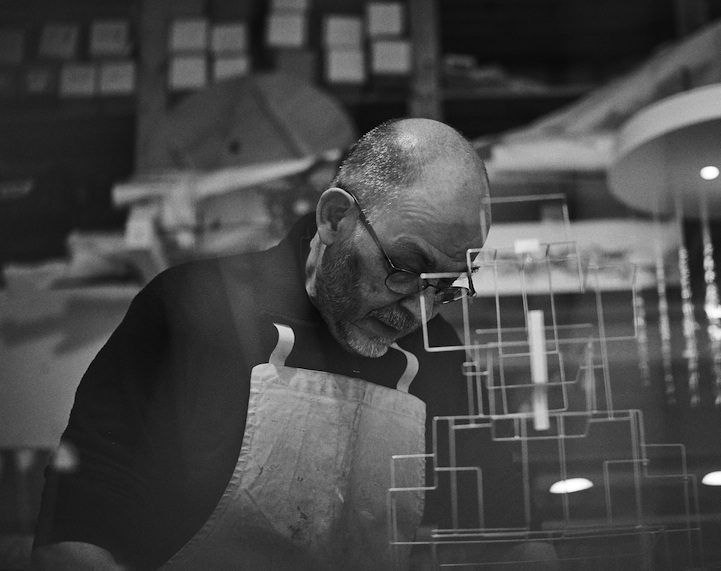 Eric de Dormael is a French sculptor, born in 1951 and trained at the Ecole Supérieure des Arts in Tournai, and at Penninghen Art School in Paris. For the past twenty years , he has worked as a light designer within Ombre Portée, an artists collective he created.
Eric finds his inspiration in the observation of light, nature and architectural forms. Drawing is another key part of his work, the first step to his creation. His sculptures are made of brass, papier-mâché, resin or threads of stainless steel, most often lit up. Using the reflecting qualities of such materials, he plays with the shadows that are projected beyond the sculptures, creating images and sensations, poetic and ethereal.
For the "Intensité Sensible" exhibition at the galerie Carole Decombe, he has worked, for the first time ever, with his partner, sculptor Agnès Baillon. Together, they created conversing works where abstract and figurative art meet.
IN THE GALLERY