Armelle Bouchet O'Neill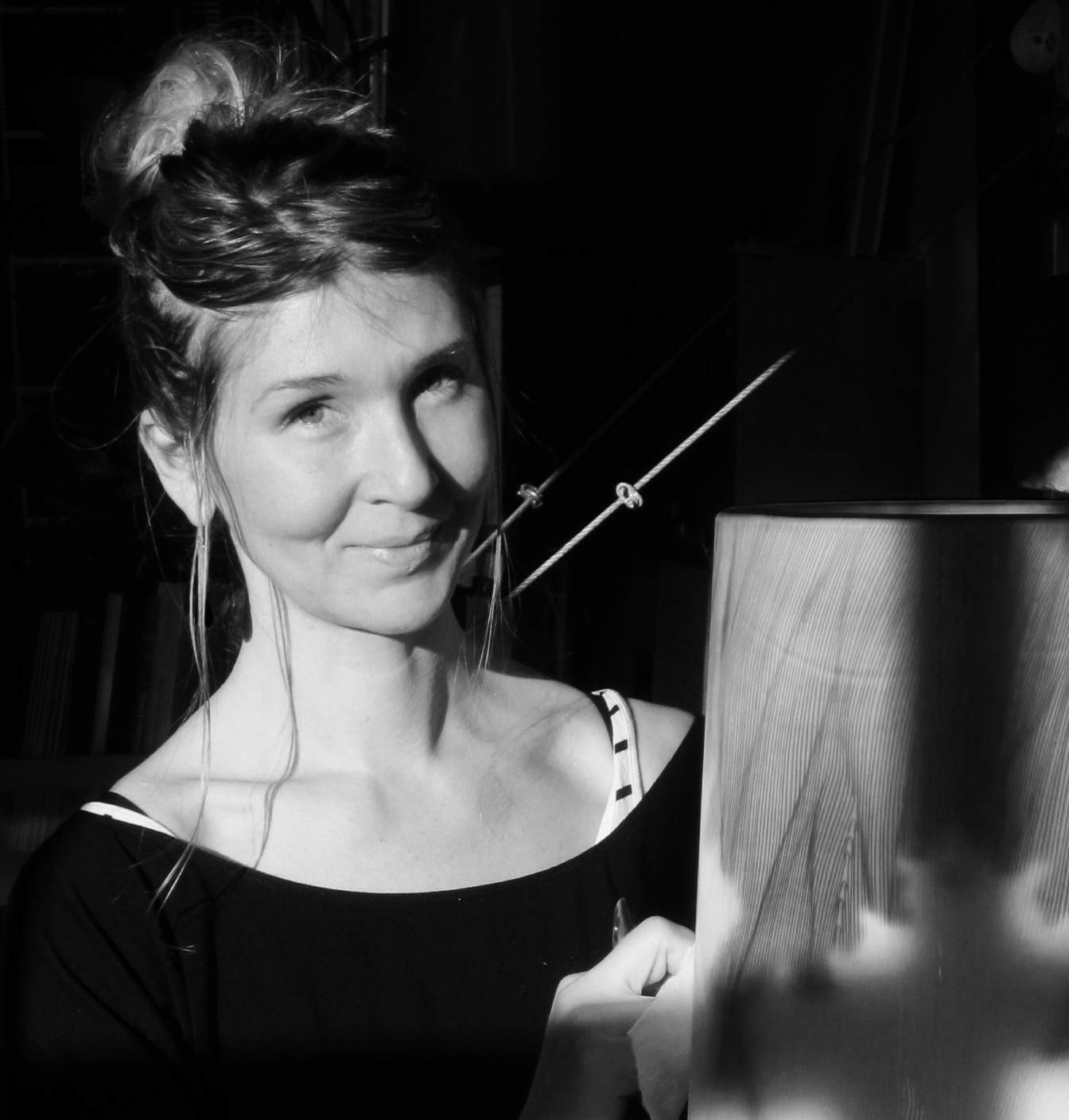 A curve evolves, repeats itself and grows organically, alluding to the rugged yet intricate formation of terrain. Amorphous lines emerge to create light and take form much like the creation of a topographical landscape. The work aims to be my ode to the beauty and the diversity of our surroundings.
Armelle's work considers our relationship to our environment not from the usual perspective of how we affect it, but how it affects us – both on a personal and societal level. People and cultures are gradually shaped by the landscape that surrounds them and she suggests, with time, the subtle influence of the mountains and the sea becomes evident in the cultural identity of the communities that form in their presence.
Surface texture and how it reflects and absorbs light are important in all of her work and by providing a continuous surface area, Armelle's carved panels and vessels allow her to explore in depth how the quality of light changes across the surface of a piece in various circumstances.
The forms of Armelle's vessels are purposely simple and traditional, highlighting the meandering lines carved into them, suggesting mountains, landscapes, or the surface of stone or water. Some patterns are reminiscent of topographic maps, while others are abstracted depictions of an obscured landscape or landmass. The effect of light on this largely monochromatic body of work is like moonlight reflected on water or a landscape at night, each piece conveying the impressions that various places have left on her.
Armelle Bouchet O'Neill comes from the Black Mountains, a small mountain range in Southern France. Growing up in an extremely remote area, she had close ties with her family and community. Armelle's parents were extremely creative and their example inspired her thinking about a lot of things. When she expressed an interest in glass she went on to learn and gave her help in many glass studio in France before leaving for Denmark where she pursue a higher education at the Royal Danish College of Art on the island of Bornholm, specialized in Glass. In 2007, she received the Lino Tagliapetra Scholarship to attend the Pilchuck Glass School, in Washington States, USA. Armelle found the openness and willingness of the artists at Pilchuck to try new things particularly inspiring.
That summer, she also met her husband, fellow artist Sean O'Neill. She quickly became part of Seattle's and Pacific Northwest tight-knit glass community where she teaches and work since 2009.
IN THE GALLERY